black mold removal companies
How do you choose among the many black mold removal companies out there? If you've got black mold in your home, you'll want to have it removed promptly and you'll want the job done right. Mold removal is expensive and you don't want to spend thousands of dollars only to later learn that the mold was not removed completely. Perhaps of even greater importance, you don't want to continue being exposed to black mold and all of the associated health risks any longer than absolutely necessary.
So how do you make sure you're choosing the right mold removal company? We'll tell you what to look for and how to make sure you're making the best choice in a black mold removal company or professional.

Ask about Qualifications and Certifications
Ask about the qualifications of the employees of any black mold removal companies you are considering engaging. What kind of education and training do the mold removal professionals have? Do they receive continuing education so they are up to date on the latest techniques and information?  
Ask what safety precautions they take when removing mold. How much safety-related training do employees receive?
Do the employees hold any industry certifications, such as those offered by the National Organization of Remediators and Mold Inspectors, the Mold Inspection Consulting and Remediation Organization (MICRO), the Professional Mold Inspection Institute (PMII) and the International Association of Certified Home Inspectors? Certification is not required by law but it does tell you that those certified at least meet some minimum standards. Mold removal professionals can be certified by more than one organization at the same time.
Verify with the certifying organizations that a professional's certification is current and in good standing. You can also check with the certifying organization regarding the requirements a professional must meet in order to be certified, so you know exactly what the certification means. Different organizations have different requirements.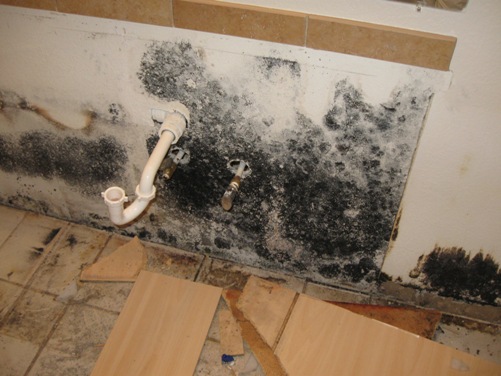 Request References
Before hiring a mold removal company, ask for references. Talk to some of their other customers and find out if they were satisfied with the quality of the work and the professionalism of the employees. Ask if they would hire the same company again in the future, should the need arise.  Don't make a decision based solely on references, but do check them. Be very wary of any mold removal company that refuses to provide references.
You can also read reviews of mold removal companies online, but that should not take the place of actually speaking to prior customers of a company.
Do They Offer Guarantees?
Find out if the black mold removal companies you are considering engaging guarantee their work. The U.S. Environmental Protection Agency (EPA) suggests having your home tested for mold after the mold remediation has been completed in order to make sure the job was done correctly and all mold has been removed. This should be done by a professional not employed by or affiliated with the mold removal company so there is no conflict of interest involved and you know you will receive accurate, unbiased results. Follow this link to learn more about testing for black mold.  
Find out if the mold removal companies you are considering will come back and remove any remaining mold that may be found by the mold tester, at no additional cost to you. If a company won't stand behind its work, look for another mold removal company that will. Most legitimate removal companies won't require final payment until testing confirms the job was done correctly.
Schedule Free Consultations with Black Mold Removal Companies
Mold removal companies often offer free in-home consultations. A professional will visit your home, inspect the mold growing there, answer any questions you have, and provide a written estimate for the cost of the job. If your homeowner's insurance covers mold removal, ask if the mold removal company will assist you in filing your claim.  
The consultation is a good opportunity for you to ask about the qualifications of the professionals employed by a company and to request references. You are under no obligation to hire a company and you certainly don't have to make a decision on the spot.  
You are free to consult with more than one company. By all means, compare prices, but also compare the qualifications of employees and the quality of the work according to their references. While you'll want to have the mold removed from your home as soon as possible, we recommend taking enough time to make sure you're choosing the right company for the job. Just follow this link to find mold removal companies offering free in-home consultations in your area.
Return From Black Mold Removal Companies To Our Main Black Mold Health Page